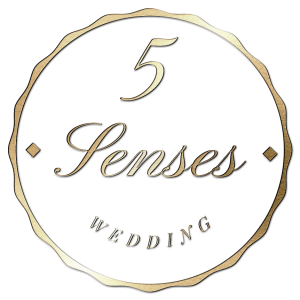 For most couples Wedding planning starts from the moment of proposal, but for some it's a last minute thing. However it is, we are here to make your perfect wedding day come true. Starting from choosing the venue, sorting out the menus, helping find the perfect singer, band or DJ, picking the most beautiful flowers and professional front of house team that will make sure your mother in law couldn't be any happier! We treat every client as an individual. Even though you can find sample menus on our Web page, we make sure that you have the food you love the way you love it! Therefore, scroll through the menus to get some ideas and then we will put together your exclusive menu, making sure it's adjusted to your wedding theme.
At 5Senses we take pride in providing exceptional catering experience that will make your wedding the talk of the town.
Wedding catering is such a specialised area & the importance of choosing the right event catering company to work with cannot be underestimated.
Our approach focuses on every detail from Venue, Catering, Fitness so that you look and feel fabulous on the big day, wedding bands, bridal/groom wear and deals to the best Honeymoon destinations.
Your Big Day is a personal experience where you want everything to be just perfect. Our job is to make sure your Wedding Reception meets or exceeds your expectations.
Our food philosophy is simple; we let the market drive our menus. Since we embrace the use of local products, our catering menus change with the seasons.
To give you extra help with the total cost we have negotiated special discounts with other businesses. These are suppliers of bridal wear, wedding bands, photography, car hire, fitness instructor and much more.
We offer wedding catering services in: Central London, Greater London, Berkshire, Surrey and the surrounding areas.
Don't hesitate to get in touch with us today to start building your special day and help 5Senses to deliver your dream day.